I've put together a small site that allows you to preview the custom AtomSite themes I've done.
Furthermore, you can rate, download and comment the themes at the site, would love some feedback if you liked any theme.
http://atomsitethemes.erikzaadi.com
You'll notice a gray thing on the left :

This is the compact mode of the theme switcher. If you click on the show button you'll see: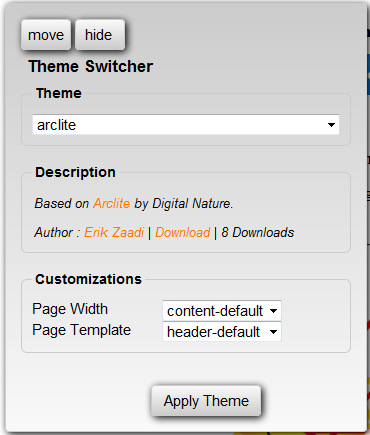 This is where you can choose a theme to preview.
The theme switcher can be dragged around, allowing you to see the entire theme you are previewing.
Custom Themes
As of the time I'm writing this post, there are 4 custom themes that are (for now) not available out of the box with AtomSite:
Enjoy!
Erik